Hi Everyone
While in Donegal for the High Kings show, Darren was on hand to help TV3's Noel Cunningham and Donegal Mayor, Cllr Cora Harvey, launch Donegal Live. Here are two articles from the press. The first is the Metro Herald, the other is The Daily Star national.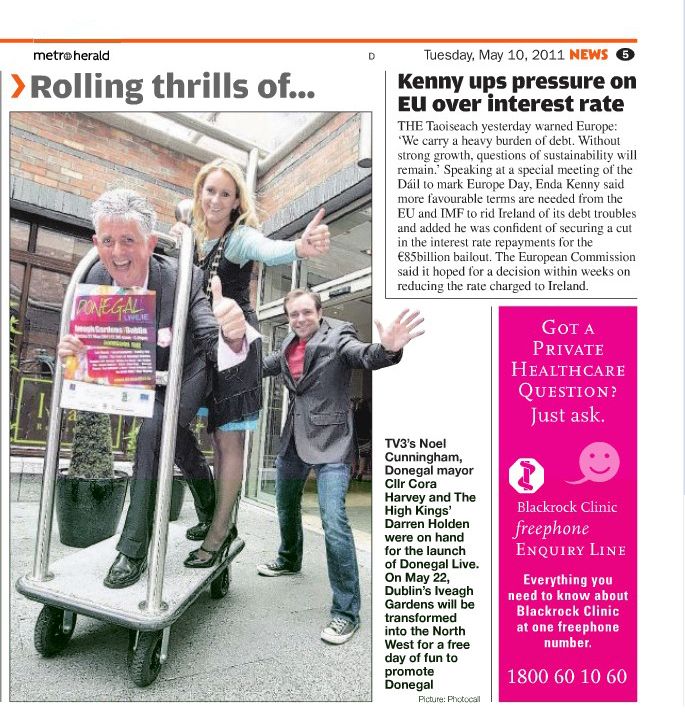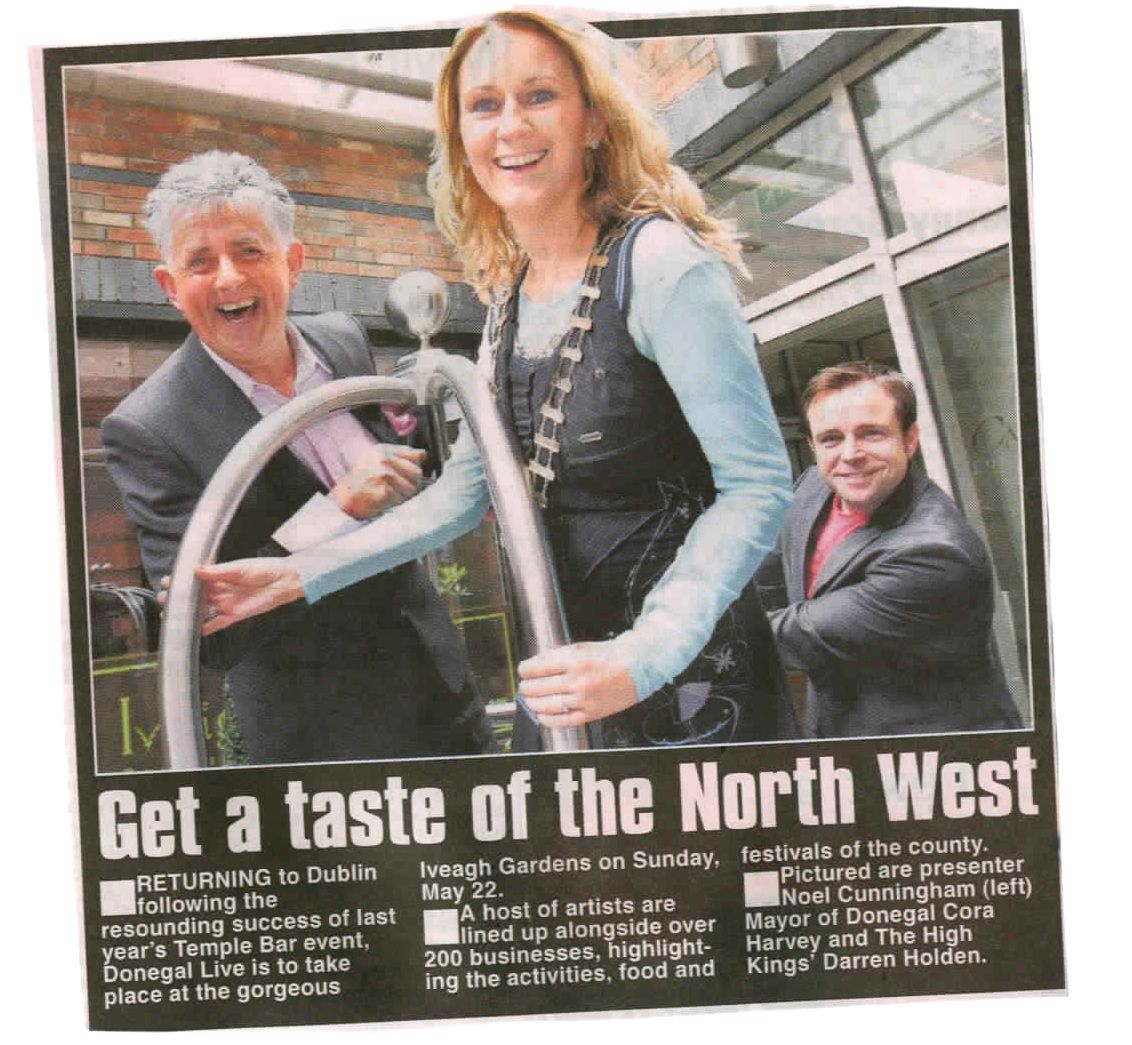 New official Newsletter launched....
Darren launched his brand new official Newsletter on 7 May which has been very well received. If you haven't signed up to receive a copy yet, why not do it now? Sign up using the form on the left hand side of this page and your subscription confirmation will give you a link to the first edition!
We will be issuing the second edition before the end of May, so sign up now to be assured of receiving your copy!
New video added to YouTube.....
It's All About Ally, another original song written by Darren with Denny Blake, from the 2004 show at LA's Whiskey a Go Go. The song was later released on the Darren's 2006 Roadworks album.
This is the third of 7 parts of a live gig Darren performed with his band Wanted, in Dublin, in 1993. Part 3 has performances of the songs The Race Is On, Rattled, a very energetic Ruby Don't Take Your Love To Town, and Rock 'N Me.
Finally from Darren.......
"Kids dropped off, gym done, now it's off to spend the day writing songs.
I love new adventures."

"Very productive day! Really enjoyed working with a new songwriting pal. Much more to come!"

"Gym done, getting ready to head to Belfast for our concert at Mandela Hall tonight at 8pm!"
"Belfast!! Amazing crowd. Loved it. Wildest crowd in ages!"

"Enniskillen! A sellout crowd brought the love in a big way! Brilliant night! Loved it."
"Mullingar!! Pandemonium at it's wildest!! Yet again the Midlands rocked hard!
Judging by the amount of teenagers in and the sheer volume of them all night, HK have a long road ahead!"
Thanks for your continued support.

Darren and the DH Team